Mark Stone and the Dirty Country Band proof, that it only takes three people to perform good and expressive music. Mark Stone (Guitar/Vocals), Todd Jameson (Bass), and Johnny Strutt (Drums) were able to capture the best of country music with some added rock elements, on their new album 'For Stories'
The song 'Before You're Gone' kind of requires to be listened to during a road trip, maintaining out of blasting that energetic music. It's driven by an ongoing and snappy beat, which sets the tone for a song with the determination of craving more.
On 'Faster Than They Fall In' Mark Stone refers to rock elements and adds some thundering and biting guitar bits to it. The intro sounds like something, heavy metal bands back in the 80s could have played around with. But still, the country aspects can't be unheard and that's what makes it to a unique composition. The song is driven by steely guitar sounds, which release a great desire to dance.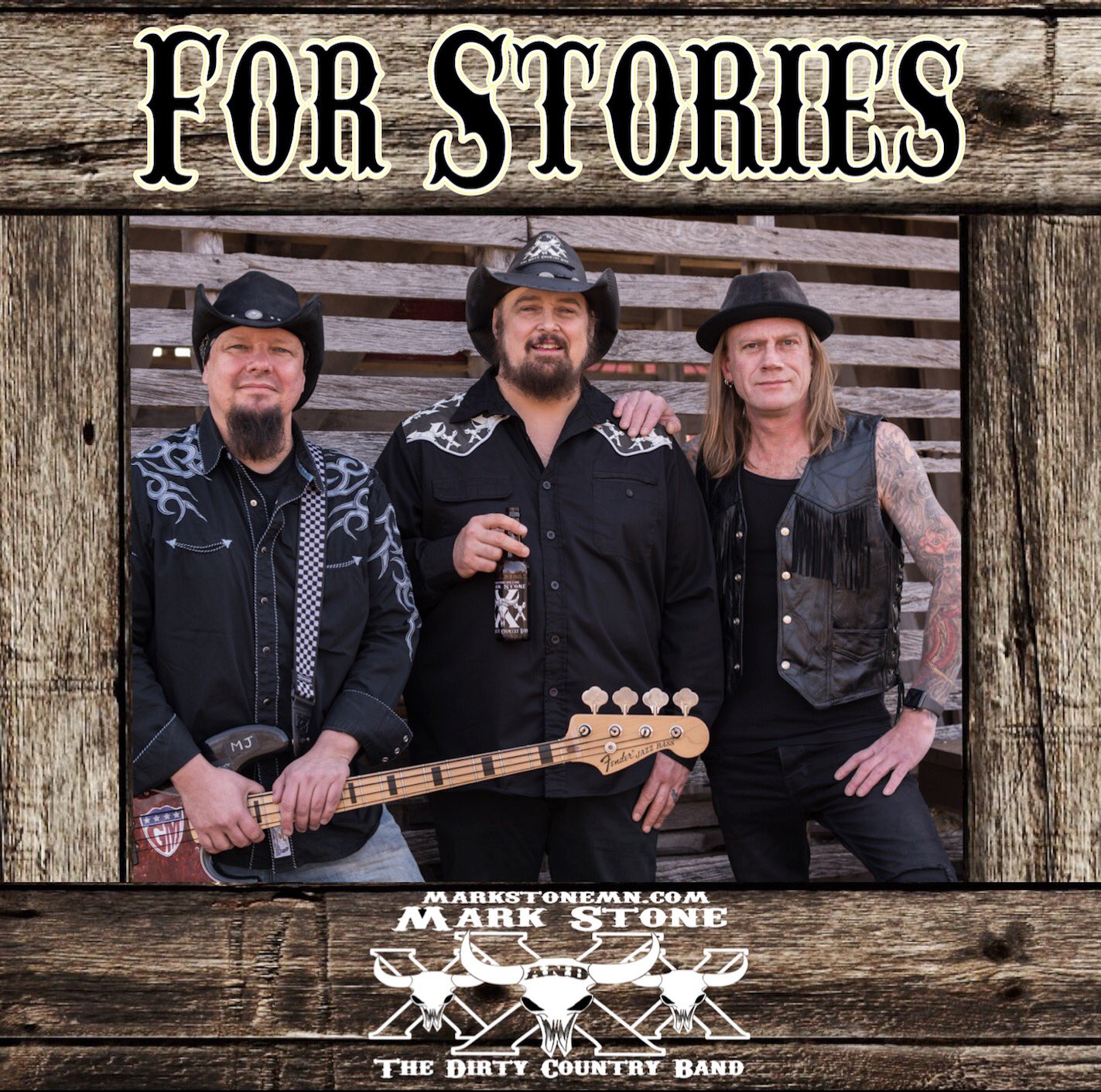 That same steely guitar is to be recognized in the Intro of 'Until Someone Remembers My Name'. The songs rely on country aspects, with a lot of dirty Rock and Roll, captured in vocals and guitar.
It is worth giving that clever mixture of rock and country a listen. Stay tuned for some really nice guitar parts and engaging beats. Also keep an eye on the lyrics, because there are 'For Stories' to be told.
S.A